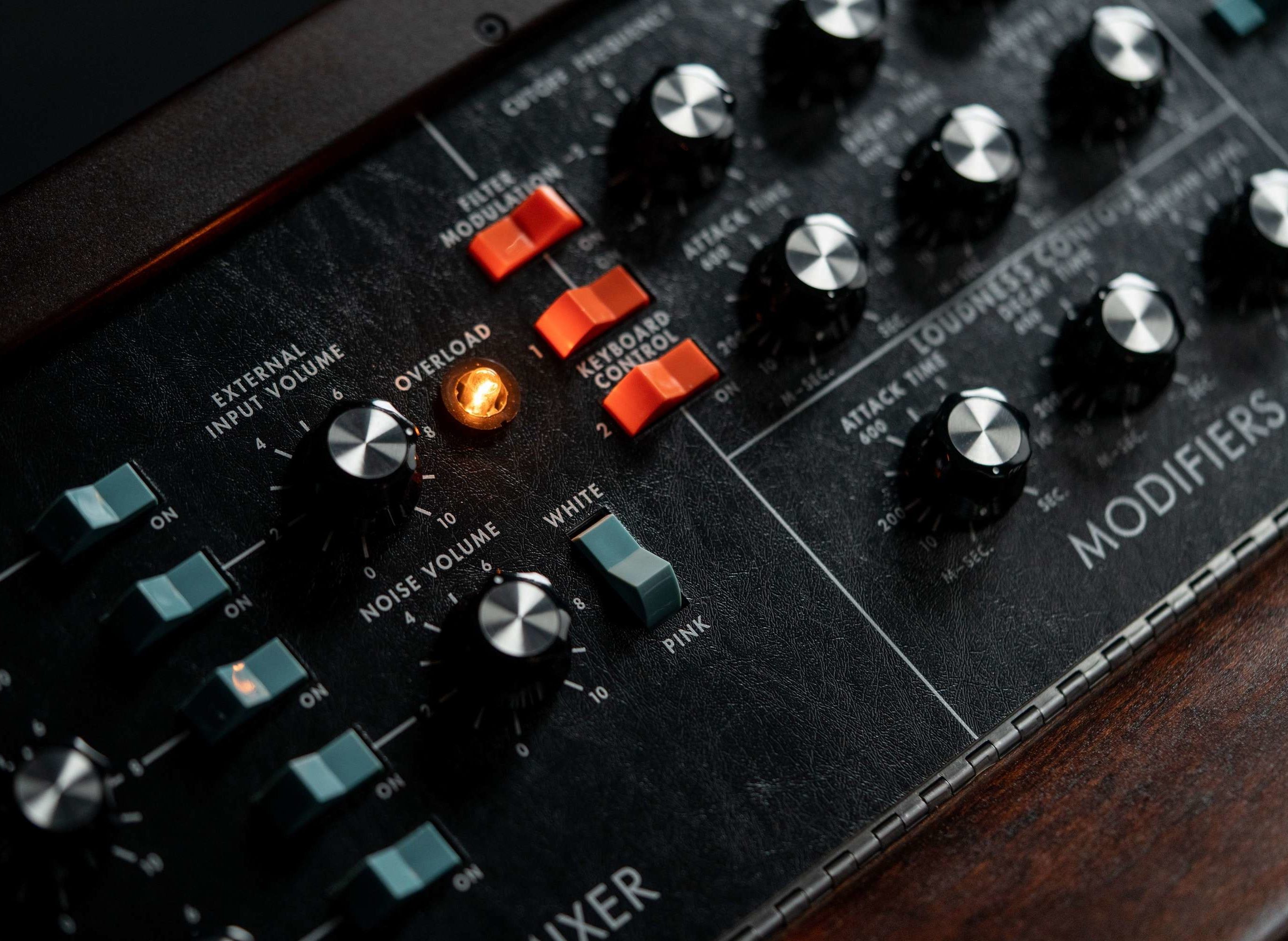 ---
History of the Minimoog Model D
How did we get here? Well the original Moog Minimoog Model D was released in 1970 and went on to become one of the most popular synthesizers of its time, and well… ever. The Model D set the standard for what a self contained keyboard and synthesizer could be. Up until it's release, synthesizers were built with large modular pieces and cabinets with separate keyboards attached. They were large and clunky instruments. The Minimoog Model D became the blueprint for building smaller, portable, fully contained keyboard synthesizers that we see today.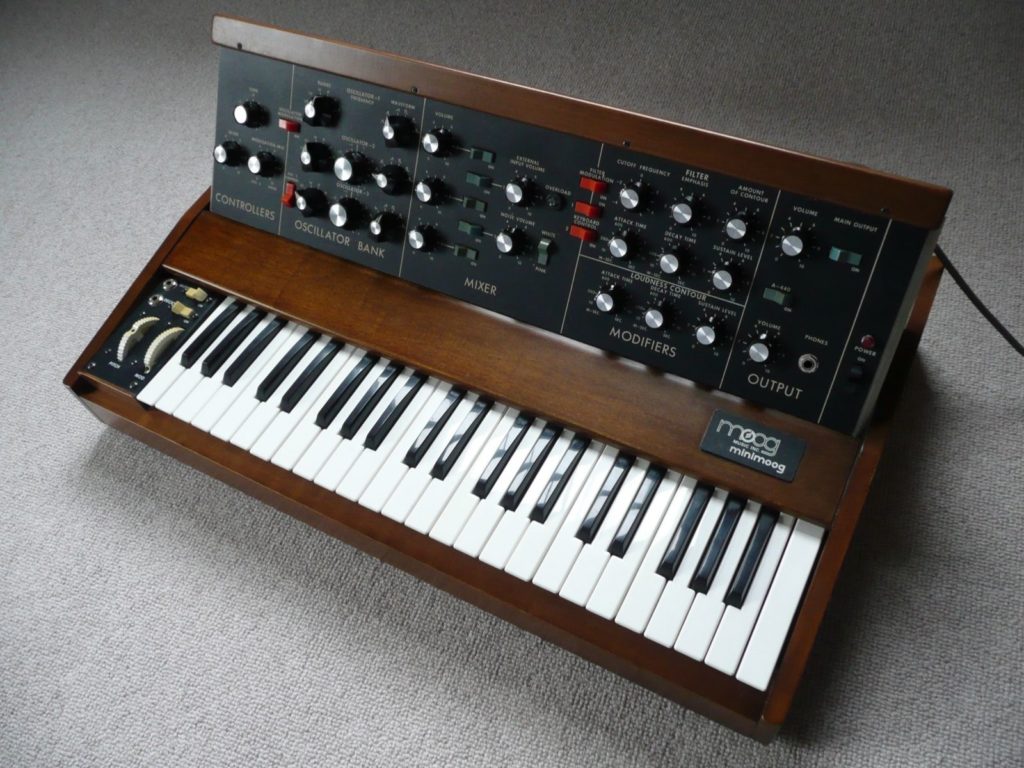 The Minimoog Model D was built with all analog components. It's "modules" all internally wired for simplicity, with no cable patching needed. The Model D inspired many synthesizers after it. It also inspired a number of musicians that used it including Kraftwerk, Pink Floyd, and Herbie Hancock among others. It truly was a monumental development in synthesizers and music.
Model D Clones
The patent on the Model D has long been expired. With the original Minimoog Model D being rare and extremely expensive today, musicians on a budget craving that Moog sound turned to alternatives. Behringer recreated the Model D as a much smaller semi-modular recreation. Behringer added midi functionality, USB, and patching options. Behringer later released a polyphonic version of the Model D with a keyboard. These clones have been positively received by many fans as they filled a void. They have made a Model D accessible for musicians on a budget with a very close (but not exact) representation of the original.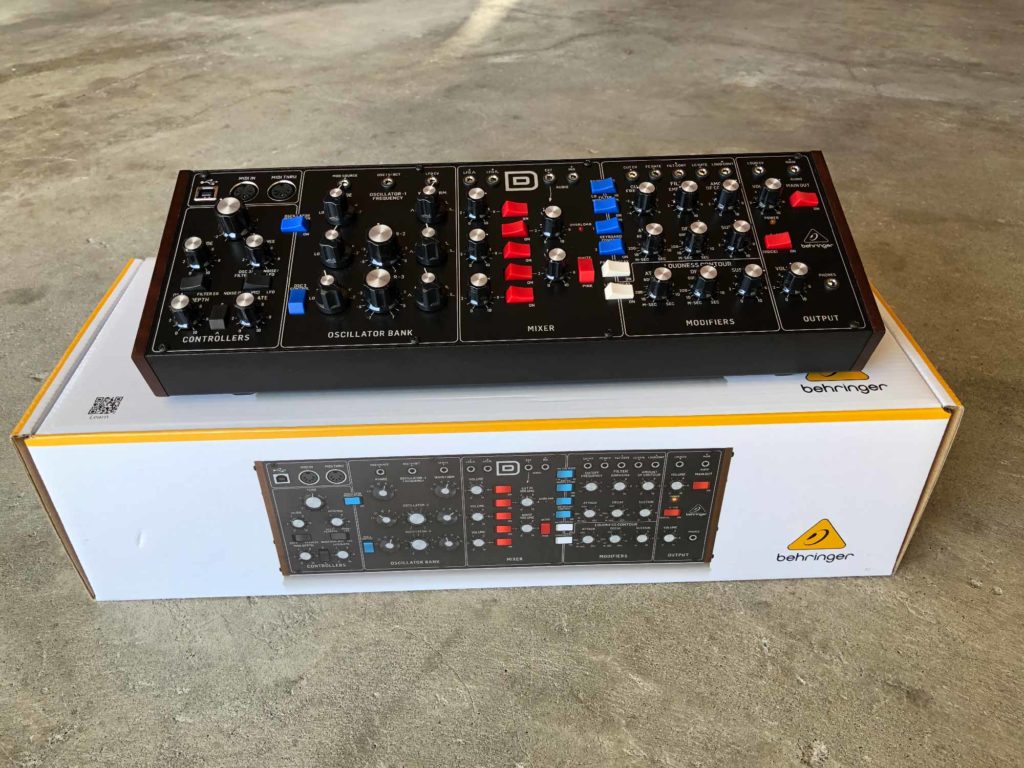 Moog Reissues The Minimoog Model D
The growing popularity of clones as mentioned above likely motivated Moog to reissue their original Minimoog Model D. The reissue is a complete recreation of the original. From Moog, "The sound engine and audio signal path remain identical to the Model D that Bob Moog and his team engineered in the 1970s." The sound will be true to the original but the reissue will have some additional functionalities. According to Moog they've added,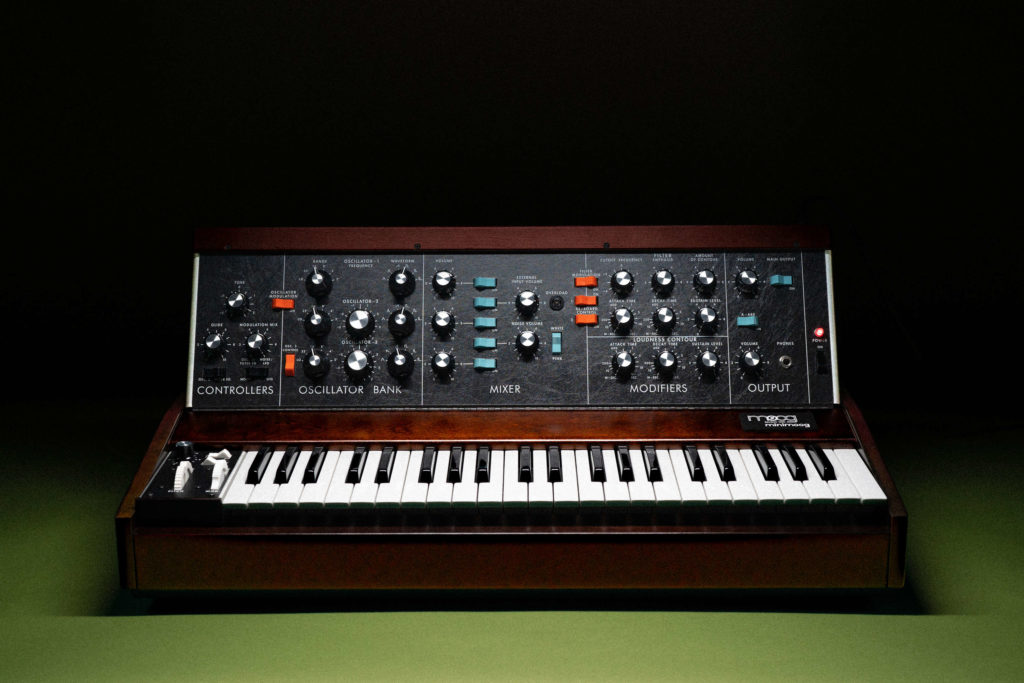 "A dedicated analog LFO with triangle and square waveshapes, a premium Fatar keybed with velocity and after pressure available via top panel CV jacks with onboard trimpots, MIDI integration, improved pitch wheel calibration, and a mixer feedback modification which allows the Minimoog Model D to overdrive and scream with the turn of a knob.
Plus, for the first time in its history, the Minimoog Model D now features a spring-loaded pitch wheel that returns to center upon release. This enhancement—a popular artist request—allows for improved playability and wild performance flourishes. This newest edition also includes updates to the MIDI functionality, allowing for improved modern studio integration."
Conclusion
Moog's reissue will add to the supply options for those seeking the original Minimoog Model D. For those wanting the original and not a clone, but perhaps a bit concerned about the remaining longevity of a vintage 1970's synth, this reissue is for you. It comes with all the modern studio needs like MIDI and is built to last. These reissues should last as long as the originals, and sound identical.
For more information, visit the official Moog website.